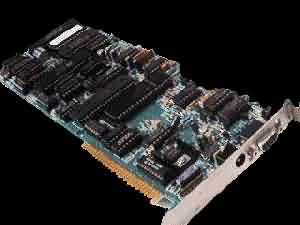 THE PACCOMM PC 320 PC CARD
DESCRIPTION:
The PacComm 320 series consists of two dual-modem HF AND VHF packet controller models. The units share many features, including excellent HF packet performance. The PC 320 is configured as a 3/4 size plug in card for PCs and compatibles. The TNC 320 is a conventional stand alone TNC.
FEATURES COMMON TO BOTH 320 SERIES MODELS
Separate modem circuits for optimum VHF and HF operation. Uses the EXAR 2206/2211 PLL modem and 6 pole active filter for superb HF operation. Excellent HF carrier detection performance. The HF modem filter may be bypassed and the modem retuned to support VHF tones. Expanded auxiliary modem header supports PacComm's G3RUH 9600/19200 baud modem and PSK-1 satellite modem. Radio port selection is by a single keyboard command which also selects a separate heard log, radio link and many other parameters. The AX.25 firmware uses the TAPR command set with numerous additional commands to support PacComm features and enhancements. Supports TCP/IP via the built-in KISS module. Personal Message System PMS with manual and reverse forwarding. The PMS allows the packet controller to support all standard packet functions while allowing messages to be entered or read by an over the air user.
PMS message space expandable to 128k via installation of the PacComm Memory Expansion Adapter. Each unit comes with a comprehensive Operating Technical Reference Manual, a Command Reference Card, and a circuit schematic. Mating connectors for the RS-232 computer connector TNC-320 only and the radio and power connectors are provided. Extensive filtering for quiet operation. Appears as regular PC serial port COM 1 to 4 Multiple PC-320 cards may be installed in a PC. Uses any terminal program, just like an external TNC. TSR Program provides on-screen tuning and simulated LED display. Dual powered operates from PC power or external power. Continues full operation even when the PC is turned off ! Dimensions:257x106x16 mm Nine pin DE-9S radio connector allows both HF and VHF radios to always remain connected. Options:Dual radio cable, Hardware clock, External power supply, Open Squelch DCD, 9600 BPS DFM model.

Paccomm TNC 320 Stand Alone
The TNC-320 Front Panel Features A Horizontal LED Bar Graph HF Tuning Display, HF Threshold Control And 14 Multi Colored Status LEDs Grouped For Instant Recognition. LEDs Display Activity On The RS-232 TTL Data in And Data Out Lines. The TNC-320 Requires 12-16 Volts DC At 280 mA. The Low Power Option Reduces Current Draw To 50 mA. Options:Hardware Clock, Open Squelch DCD Adapter, 9600 BPS DFM Modem.